Pet Emergency Services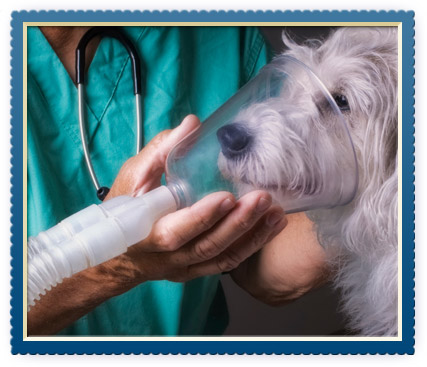 During our regular business hours, Animal Hospital of Ivy Square's medical staff and resources are available to help you with any emergency your pet experiences. If possible, please call (434) 295-8387 (VETS) in advance so we can prepare for your arrival.
If your pet experiences an emergency outside our normal business hours, we recommend the following emergency hospitals:
Greenbrier Emergency Animal Hospital
370 Greenbrier Drive, Suite A-2, Charlottesville, VA | 434-202-1616
greenbrier-emergency.com
VRCC – Veterinary Referral & Critical Care, INC.
1596 Hockett Road, Manakin-Sabot, Virginia 23103 | 804-784-VRCC (8722)
vrccvet.com
VETTS – Veterinary Emergency Treatment Service & Specialty
1540 Airport Rd, Charlottesville, VA 22911 | 434-973-3519
emergency-vets.com
When Should I Seek Emergency Care for My Pet?
If your pet is not acting like their normal self, please call us immediately, or if after hours, call one of the above emergency vets. Timeliness is essential in a potential emergency involving your pet and it is better to have them safely at the veterinarian exploring all options to better understand what is going on with your pet. Since our pets can't communicate exactly what is wrong, it is important to be highly aware of your pet's normal personality, mannerisms and expressions. If anything is different or if they are showing signs of illness or injury (shaking, vomiting, lethargy, bleeding, limping, diarrhea or other varying symptoms) it is pertinent to get them to a vet clinic as soon as possible. Here, we have the tools and technology to help diagnose and treat your pet.
Here are some more symptoms that indicate you need to see your vet promptly:
Difficulty breathing
Acute abdominal swelling
Electric shock
Excessive vomiting or diarrhea
Bleeding
Exhibits symptoms of heat stroke
Seizures
Sudden onset of weakness
High or low temperature (more than 104 or less than 100 degrees)
Inability to urinate or defecate
If your pet is experiencing a medical emergency, there is a chance that they may become aggressive. Be mindful when approaching your pet during an emergency and always remember to protect yourself first so that you can help your pet get the care they need.
If your dog has been injured, approach them slowly while calling their name. Remain calm and use a quiet and unalarming tone. If your dog is visibly aggressive, call for help in a loud, clear, and commanding voice. If your dog is unable to move, or if they are visibly calm and accepting of your help, find an item that you can use to pick them up, like a stretcher. Always provide sufficient support for their neck and back.
If your cat has been injured, it is a good idea to place a blanket or towel on their face to to reduce the likelihood of them biting you, and to calm them. Be gentle and just loosely place it on them so as to not restrict their breathing. Pick up your cat and place them in a carrier so bring to your veterinarian. Support their spine and avoid moving their head or neck.
There are some steps you can take to perform emergency first-aid in a crisis. If your pet is bleeding, elevate the wound and apply pressure. If they are choking, put your finger down their throat to see if you can remove the obstruction. Ask someone to help you hold their mouth open to avoid biting. If you can't remove the object, you can perform a version of the Heimlich maneuver on a pet. On a small dog, apply pressure on the abdomen. If they are a large dog, perform the Heimlich maneuver the same way you would on a human. This means you should put your arms around them and thrust your joined hands upward into their abdomen. You can also lay them on their side and push their abdomen upward.
If your cat is choking, you can also lay them on their side and make sharp thrusts upward on the abdomen and under the ribs. After getting any foreign object out, breathe a few breaths into your pet's nose. Give them space to calm down and take them to our hospital to receive a physical exam as soon as you can.
We want our clients to be as prepared as possible in case an emergency occurs. Don't hesitate to give the Animal Hospital of Ivy Square a call at (434) 295-8387 and speak with one of our professionals about any questions or concerns you may have, or to educate yourself as much as possible when faced with a pet emergency. The safety and health of your pet is our number one priority – we're here to help.